High-end tech talent key to fantasy sports
DREAM SPORTS
May 18, 2022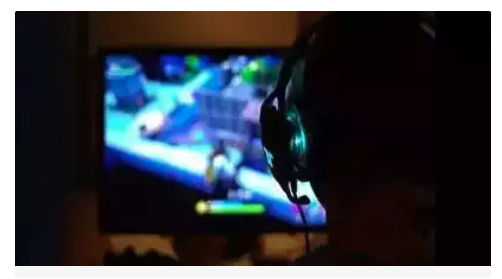 Fantasy sports technology platforms are among the most complex to design and implement. That's because the number of concurrent users is massive, and almost every second, numerous statistics relevant to users have to be updated.
"In terms of scale, I don't think anyone can come close to what we do," Kevin Freitas, chief HR officer at Dream Sports, said on our webinar last week, where we discussed the tech skills that these platforms require. India today has the largest fantasy sports user base in the world, at 13 crore. UPI (unified payments interface), Freitas, said, would have more users, but it won't have as many transactions per second happening as on fantasy sports platforms during a match.
Sunil Yadav, CEO of PlayerzPot, said a match on an OTT platform may have more concurrent users, but it's a single activity, unlike on a fantasy sports platform where one activity, such as a ball that is bowled, can trigger 10 activities at the backend to support all the data updation required. Each user's leaderboard data is different, and each one is getting refreshed continuously. Not even a bank, Yadav and Freitas said, has to deal with this level of complexity, given the level of competitiveness on these platforms and players' desire to continuously track their performance.
Fantasy sports involves each user putting together a virtual team of real sports players, predicting games, and earning points based on real-life statistics of the players. You are like a manager, adding, dropping, trading and selling players, and competing with other managers'. Freitas said the biggest challenge for the industry right now is talent – for design, product development, engineering. "The most acute shortage is in design. That's followed by data science, and backend engineering. Soon we'll see a lack of talent in big data engineers, because a lot of companies will be building scale," he said.
Yadav said how well each platform is able to do personalisation is what will determine which platforms users will choose. This involves doing AI/ML at massive scale, and that's a crucial skill needed. If a user is constantly choosing Virat Kohli in the team, can that user be seamlessly connected to Kohli merchandise? If she's choosing a certain deposit method, can that be simplified?
Freitas said AI/ML is used in deciding which contest to launch, understanding how many players are likely to join the contest, the credits to be allocated to each user. Given the talent shortage, Yadav and Freitas encouraged youngsters to self learn. "Be it design or engineering, self-learning is key. And find ways to apply it, create a portfolio and make it public," Yadav said.
Freitas said very few institutes in India offer good design courses meant for human-computer interaction or mobile design.
"Stanford has put its entire design thinking course online. Human Factors International runs great programmes. Learn, apply to multiple use cases, mobile optimise it. That's when magic happens," he said.