Yannick's interview with TOI on 4-year deal with Cricket West Indies
FANCODE
April 12, 2021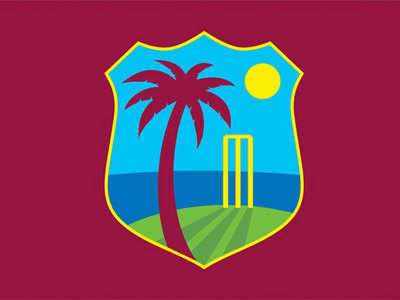 MUMBAI: Last week, like in November last year, the business of live sports broadcast saw another interesting development take place. Multi-sports aggregator and streaming platform FanCode entered into a first-of-its-kind partnership when it signed a four-year media rights deal with the West Indies Cricket Board (WICB).
To last until 2024, the agreement allows FanCode to exclusively stream close to 150 international and 250 domestic cricket matches from the Caribbean for Indian fans apart from 16 International West Indies men's series, the Super50 Cup matches, women's cricket and their Under-19 international matches.
In November 2020, Amazon Prime Video, the OTT streaming service of Amazon Inc., had dipped its little toe in the global cricketing waters when it bagged the India rights for all cricket in New Zealand until the 2025-26 season – an exclusive first-ever move by any OTT service (without a traditional television platform) to bid for cricket rights.
FanCode, relatively smaller, is another step in the same direction. It signals how the industry is beginning to reflect a paradigm shift in live sports broadcast from a digital perspective vis-à-vis traditionally linear streaming that was the norm since live broadcast on television arrived.
"The key difference is how we as a technology company are approaching this aspect of the business," explains FanCode's co-founder Yannick Colaco, talking about the many digital innovations that are working with the single-minded objective of fan consumption.
Colaco points out how traditional content broadcast companies, as opposed to technology companies, had been conventionally eyeing this space. "They do an amazing job of distributing and monetising mass viewership events, particularly through advertising. The key difference here, in FanCode's case, is we're in the Direct-To-Consumer business. So, we're looking at it from an acquisition perspective, to enable sports fans to come and experience our platform," he says.
Cricket, especially in markets as huge as India, has always been sold at a premium. Therefore, essentially for traditional broadcasters, it's been a case of 'more the number of eyeballs, higher the premium'.
Whereas, in the case of tech companies getting into this space now and going forward, "it's all about the value you are delivering to consumers, how you use data-science to personalise and, constantly improve the user experience," says Colaco.
"Think about what Netflix has done to consumption of general entertainment content. Aside from creating great content, they're constantly using technology to recommend your next watch and personalising the experience for you. The focus is entirely on the consumer. In traditional linear broadcast, the network has been the gatekeeper to tell you what to watch, where and when," Colaco adds.
The numbers in OTT, yet, are small compared to the television giants. However, as Colaco admits, this is supposed to be a relatively smaller and niche space. "We are focused on doing a great job in distributing Tier 3, 4 and 5 sports contents and providing great experiences to sports fans around that viewing experience. The West Indies partnership is a one-off strategic growth hack for us and we will definitely not be competing with the likes of Star and Sony for tier 1 properties like IPL and BCCI cricket. Despite all the doomsday predictions of Linear TV as a medium, we do believe that these premium live cricket events will continue to be distributed and monetised most effectively by TV. If anything, live premium sports events and its appointment viewing might very well be the last bastion for linear tv in the future," he says.
WICB CEO Johnny Grave agrees developments such as this one – of digital platforms like FanCode getting into the cricket rights market – are indeed a paradigm shift in the broadcast industry. "The numbers are spread out and they're huge. They'll get bigger when India comes to the Caribbean. The deal will help us manage our cricket in a much-organised manner. FanCode has a significant market in the Indian sub-continent," he told TOI.
Unlike the television industry, where entry barriers are too high, massive equipment is needed and high costs get involved for the uplink and downlink licenses, in the wide world of the internet setting up of creating a basic platform and to start streaming is relatively easy.
This is clearly the single-biggest bright side to the OTT platforms as opposed to the traditional television industry. The so-called entry barriers are low. Linear broadcast is also limited by constraints of bandwidth, you can only show one piece of content at any single point of time. To show another piece of content at the same time you need an entire new channel:
However, digital is not a space without its share of challenges.
As against TV channels which are like 500 to choose from, here there are 500 million avenues on the internet. So, one of the biggest challenges for any digital company is, how do you get attention? "That's why you see digital companies investing so much in marketing – because, from the perspective of a tech company, getting the consumer's attention is really important. Once you get the consumers attention you obviously need a great product to keep the fan engaged and deliver value that you can monetise. Which is why we have some of the best engineers in the country on our team as we continue to build great user experience at scale," says Colaco.